Thompson Pools began over 36 years ago, with the building of the Thompson family pool in Statesboro, Georgia.  A few friends were interested, so we built one for them as well.  This snowballed into a company that was able to fulfill the pool construction and care needs of our community.  Thompson Pools & Supplies company grew into a retail, service, and new construction company that still maintains the family feeling of our first built pool.
As a third-generation owned family business, Thompson Pools employs upwards of 20 employees, most of which have been with us for many years. Our retail location houses one of the largest selections of chemicals and pool parts in the area. Our service and maintenance division has over 50 years of combined experience, which allows them to quickly and accurately correct any pool issues.  The pool construction area of our company takes care of all remodeling and new pool construction aspects of the company.  All of the work done by our construction division is done by Thompson Pool employees, not contractors, and quality is the number one concern of everyone on the job.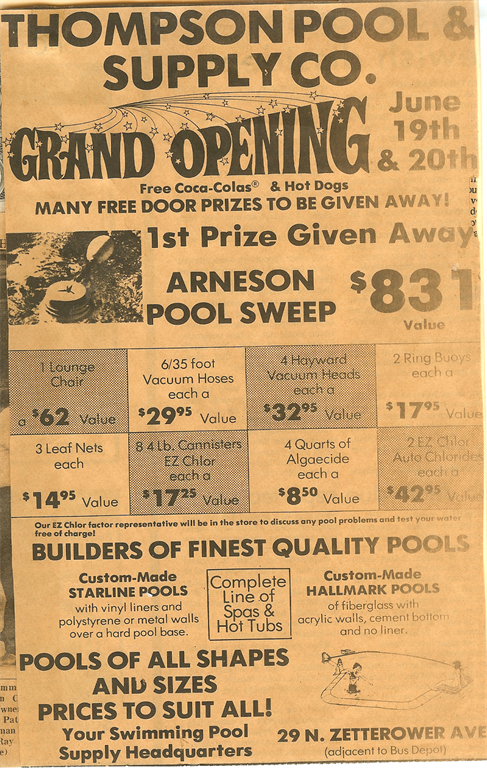 Our first ad published in the Statesboro Herald in 1981. The retail store was opened a few years after the formation of the company.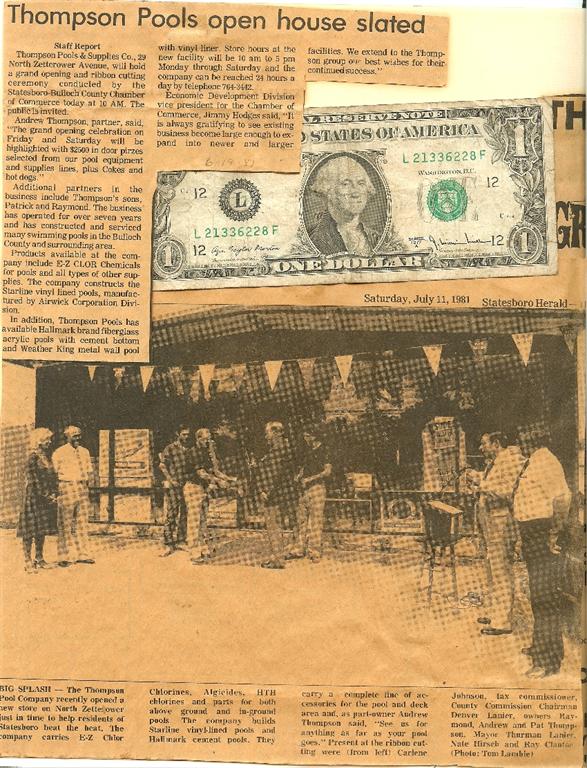 The article in the Statesboro Herald announcing our retail store Grand Opening, and the 1st dollar ever made by Thompson Pools.