Pool Remodels & Renovations
At Thompson Pools, we have experience in many different types of outdoor living and pool remodel projects, both big and small.
If your swimming pool is more than 15 years old, or is starting to look a little "dated" to you, then you might be interested in a pool remodel or renovation. This can be a simple face-lift, or it can be a whole lot more. No matter how old your pool is, it can be updated and renovated to look like a stunning masterpiece that will save you time and energy, and turn heads for years to come.
In the last 10 years, the swimming pool and outdoor living industry has made tremendous strides in minimizing the amount of maintenance required for a swimming pool. Thompson Pools can not only update the look of your pool, but make it more efficient and easier to maintain, too!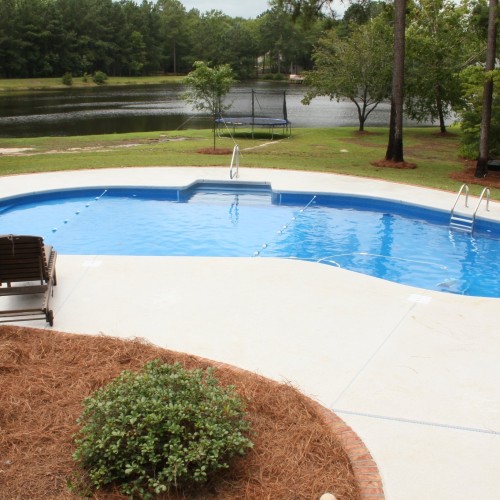 Renovations and remodels aren't just from swimming pools. We an help nearly any part of your backyard look new again!
Motor Shaft Replacement

Pool Pumps replacement/upgrade

Pool Filters

Pool Chlorination

Pool Plumbing

Pool Cleaner Repair
(CPO) Certified pool Operator

Liner Replacement

Remove diving Boards

Pool Renovations

Repair Pool Tile – detection pressure testing

Resurface Pool
Automatic Cleaners

Polaris Warranty Repair Center

Hayward Warranty Repair Center

Replaster Pools

Pool Lighting Install & repair

Pool Waterfalls